Close more deals on
Integrate WhatsApp Business API with Quickley and communicate with customers where they spend most of their time.
Quickley — Official WhatsApp Partner
What is WhatsApp Business API?
WABA is an official technology that allows businesses to scale up their communication and sales on WhatsApp by using automations.
Scale Up
Invite any number of team members and process requests from WhatsApp together—all in one place.
Automate
Set communication scenarios, save leads to CRM, remind clients of abandoned shopping cars, and more.
Broadcast
Use official broadcast tools to send out order status and delivery updates, company news, or special offers.
8 out of 10 of your customers already use WhatsApp. Process their requests 42% faster with your team, and boost sales.
Request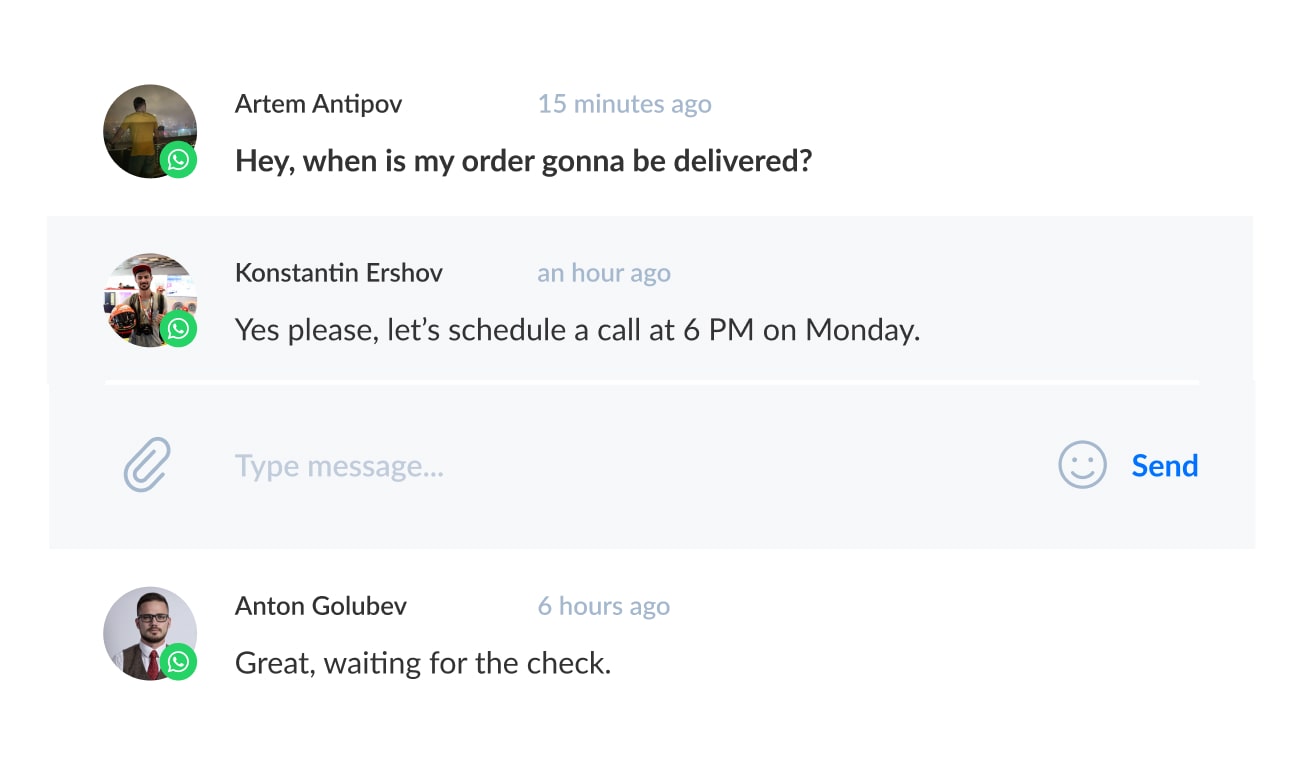 Increase your WhatsApp sales
The faster you respond, the better the conversion rate. Try Quickley today and change your business forever.
Request
Quickley is the perfect place to organize the sales or support department work on WhatsApp. Communicate with customers in the messenger they love.
Agent access and team collaboration
Powerful desktop version
Handy mobile app
Talk to customers where they want
Engage from anywhere on the globe
Request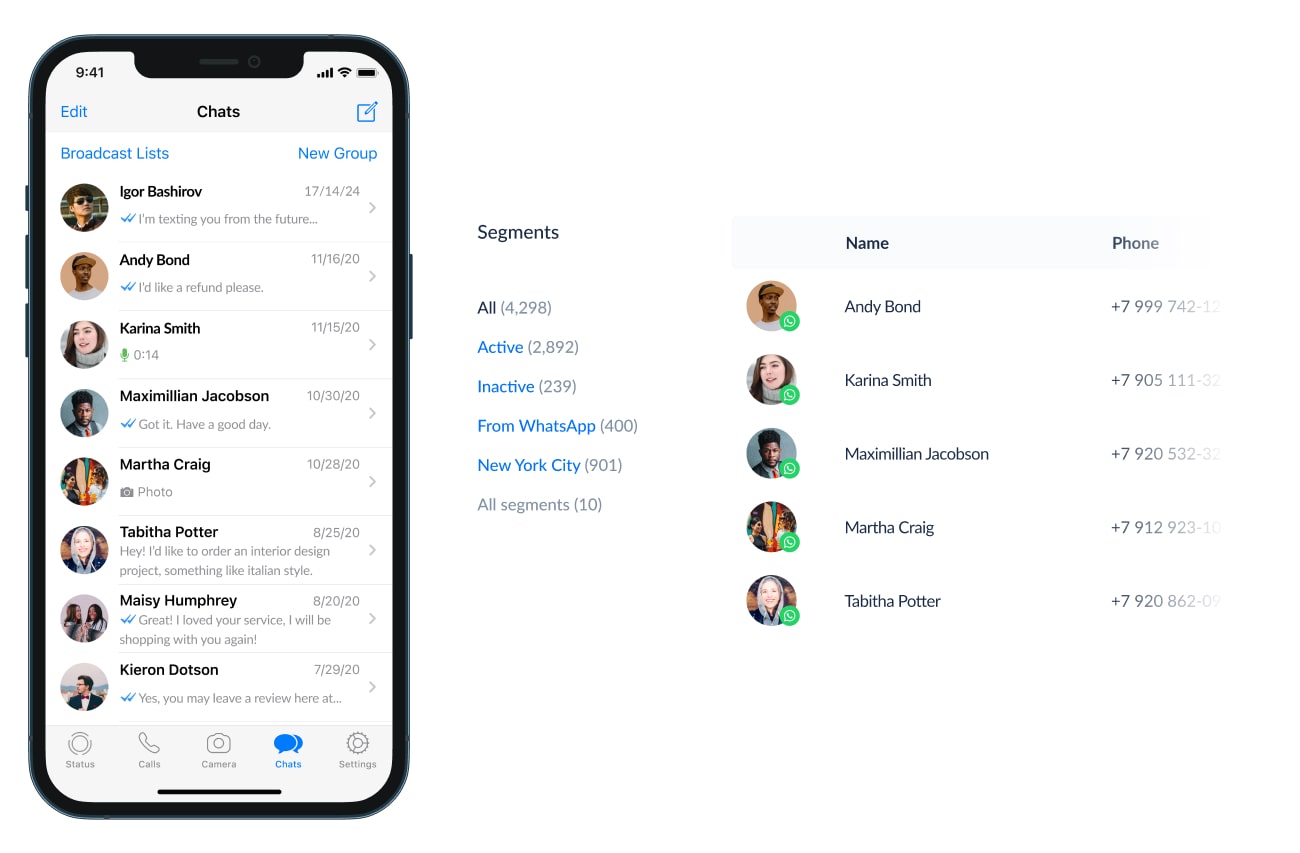 8 out of 10
of your customers use WhatsApp
70%
of WhatsApp users open the app every day
195 minutes
average user spends on WhatsApp every week
Let's discuss integrating WhatsApp Business API into your business